Palm Beach Roadrunners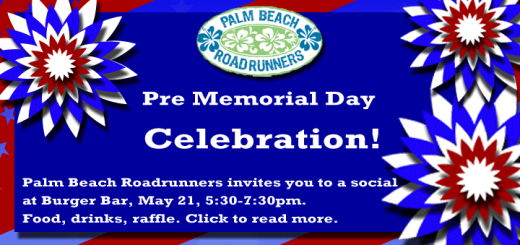 PAST EVENT: Palm Beach Roadrunners invites you a Pre Memorial Day celebration at Burger Bar on May 21, 5:30-7:30pm! RSVP to palmbeachroadrunners@gmail.com by May 19th. Where: Burger Bar 4650 Donald Ross Rd, Palm Beach Gardens, FL...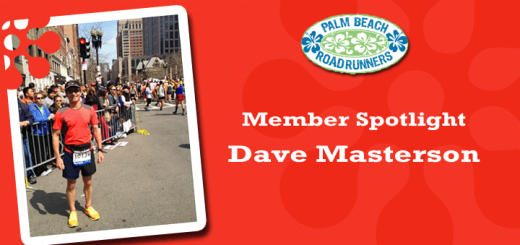 Hello Palm Beach Roadrunner Dave Masterson. How many miles per week do you run? Three days per week, usually about 28-30mi. More if I train for a longer event, perhaps 40-45mi per week.  When and...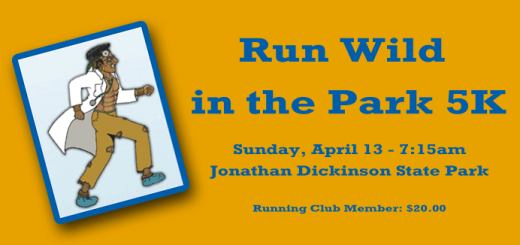 Run Wild in the Park 5K Date: Sunday, April 13, 2014 @ 7:15 AM (EDT) Address: Jonathan Dickinson State Park 16450 SE Federal Hwy Hobe Sound , FL 33455 Registration Closing Date: Online...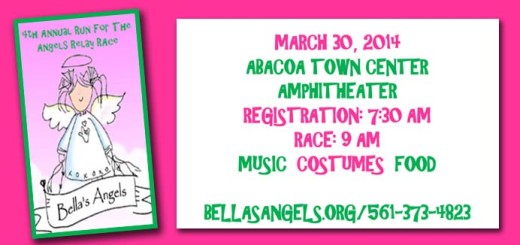 March 30: 2014 RUN FOR THE ANGELS RELAY RACE Registration: 7:30AM, Race 9:00 AM, Abacoa Town Center Amphitheater Registration: Click here More info/flyer: runforangels Facebook: https://www.facebook.com/pages/Bellas-Angels-Inc/231155133607712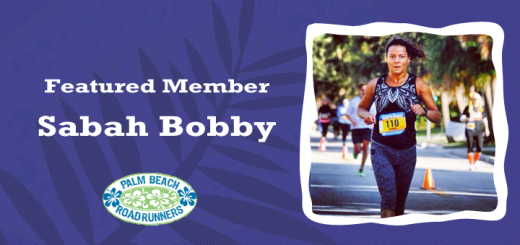 Hello Palm Beach Roadrunner Sabah Bobby, 37. Why do you run? Running allows me to stay fit. It also allows me to improve my mood and gives me a healthy outlook on life. Do...