Palm Beach Roadrunners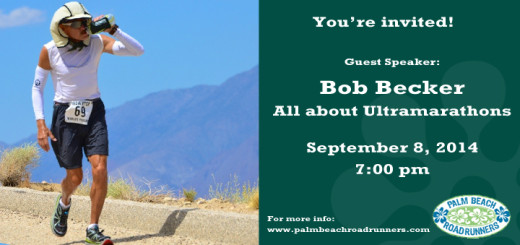 Guest Speaker: Bob Becker – All about Ultramarathons When: September 8, 2014 – 7 pm Where: Chamber of Commerce, 401 N Flagler Drive, West Palm Beach RSVP: media@palmbeachroadrunners.com Join us for this special educational...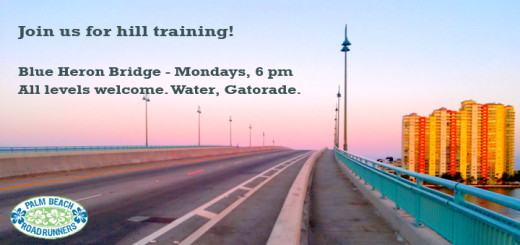 Meet at the bridge by Phil Foster Park parking lot. Bridge training has some great benefits to Florida runners so come and give it a try. Start as early as you want. Water and...