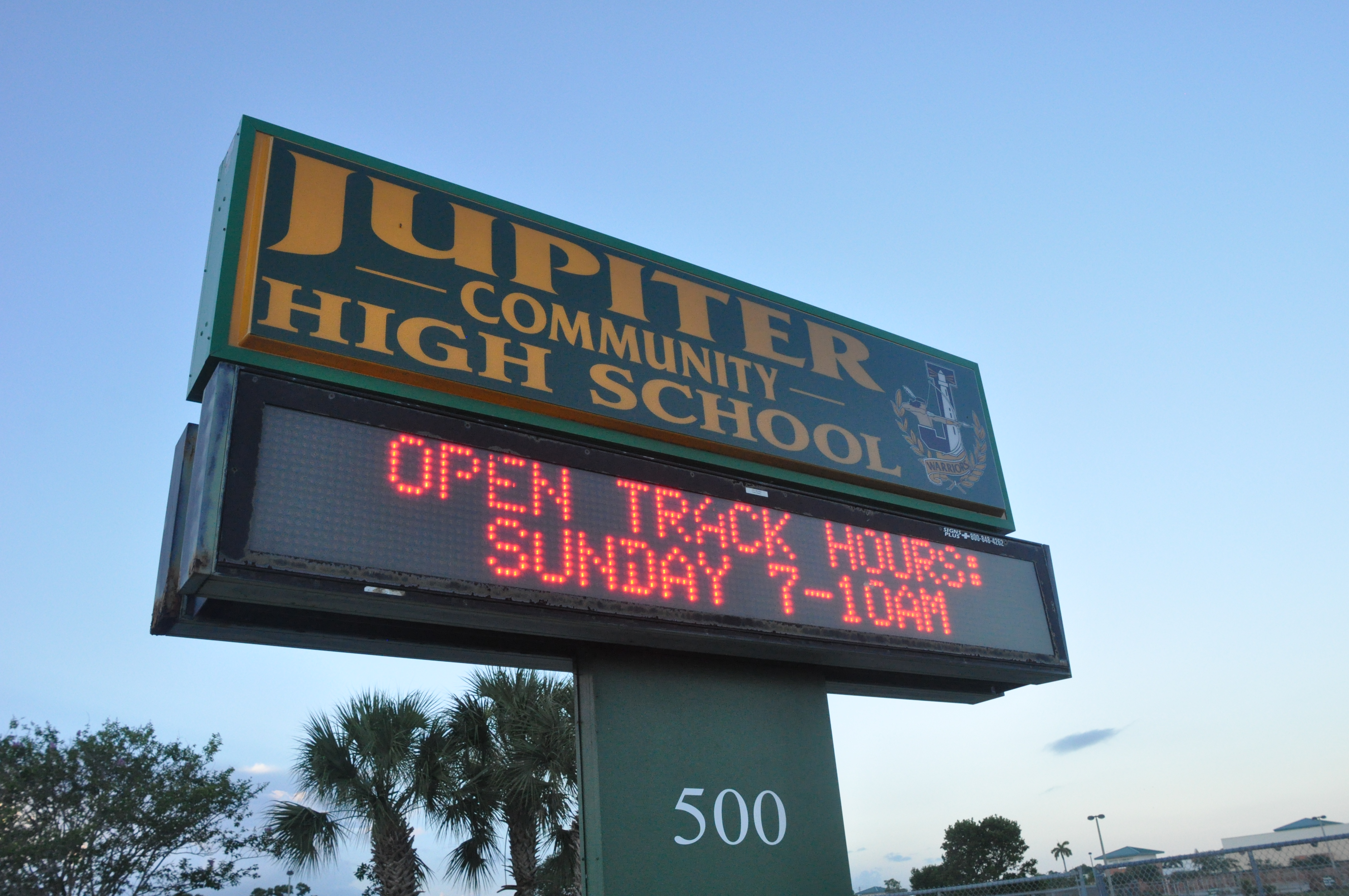 Our new Sunday Coached Track session is off to a great start! Coach Todd Clements has enjoyed meeting and working with the runners that have joined in for this beneficial and fun track interval workout.
The group size has grown in the first month, a promising sign that a quality group run on a track with a coach is in demand. The weekend time slot allows runners of all abilities to attend this run – free of school, work or child care concerns that would normally exist midweek.
NEW SUNDAY TRACK WORKOUT START TIME IS 6:30 am
Due to the success of the Sunday Track workout, Coach Todd has met with and gotten permission from the Jupiter Community High School administration to begin the workouts a half hour early. The heat in the middle of summer intensifies rapidly, and the runners would benefit from the 6:30 starts and as a result, an earlier finish time. The sun is already up at 6:30, so it's safe to begin running intervals at that time. The parking lot will be opening earlier beginning next Sunday, July 16th for this purpose.
We invite all Palm Beach Roadrunners to attend this new workout, meet coach Todd, and see how a workout on the track can help you with fitness, racing, and endurance goals. Remember to bring water or your favorite energy drink. Plus, if history serves as a guide, you'll meet some fun people and leave with a new friend or two!