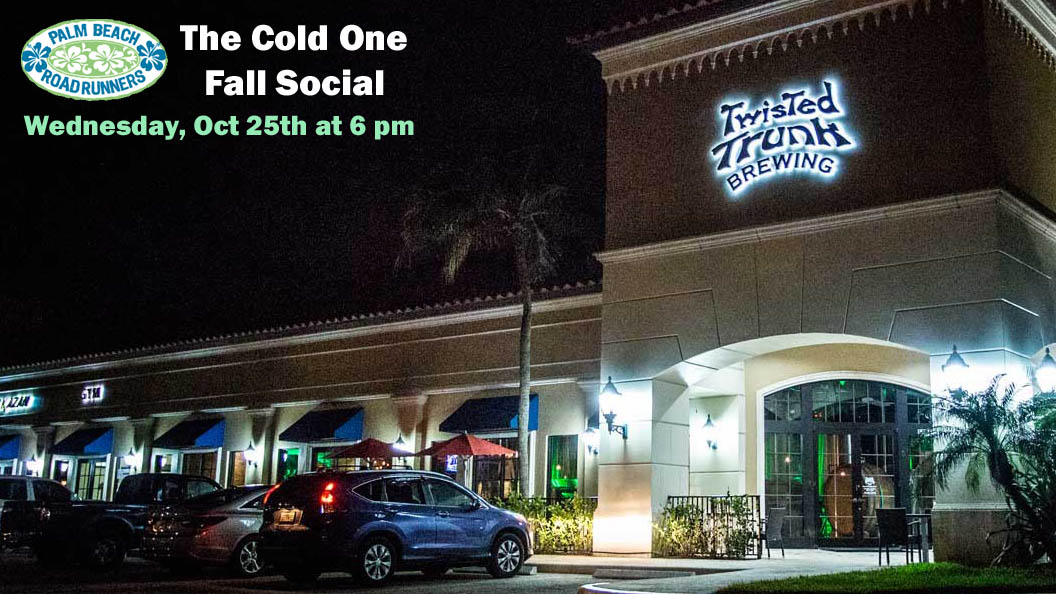 Join fellow runners and friends this Wednesday at Twisted Trunk, PGA Blvd in Palm Beach Gardens for our Fall Social. It begins at 6 pm. Dubbed "The Cold One," we celebrate the oft-rumored first cool down in our seasonal weather. A PBRR social is a fun event! We don't run on this Wednesday, we meet and discuss local races, celebrate recent performances by our athletes, and mingle together among friends. Twisted Trunk is extending their great Happy Hour prices for our group, and we will provide the appetizers. You don't have to be a member to attend the social. We will be giving away door prizes via a raffle, the raffle tickets are provided free to all current PBRR members. When you learn who we are and what we do… maybe you'll see why PBRR is for you!
We are the "Social Club With a Running Problem!"
See you on Wednesday!