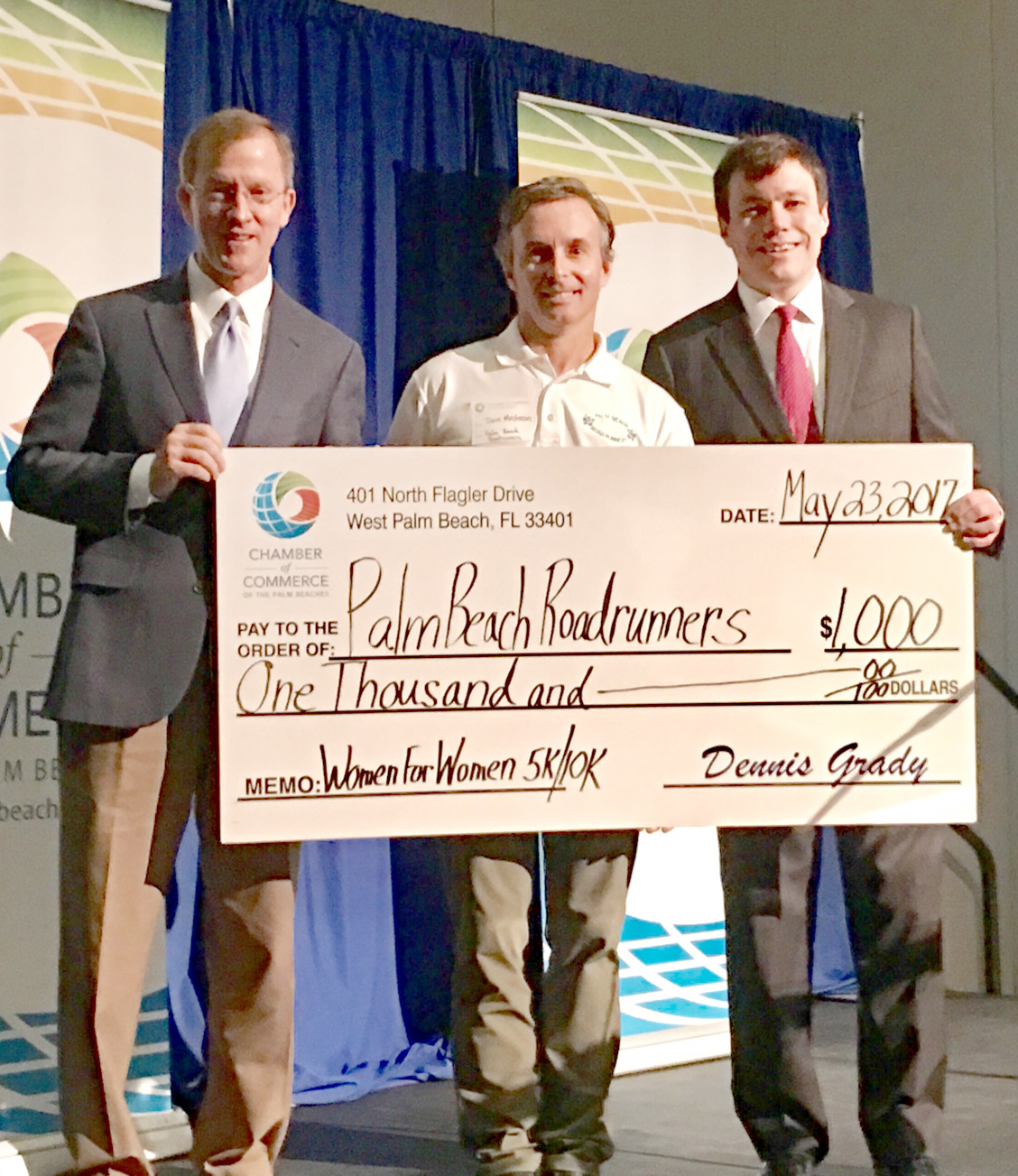 West Palm Beach – The Chamber of Commerce of the Palm Beaches contributed $1000 towards the Palm Beach Roadrunner Youth Running Camp Scholarships today. This was made possible through the running of the annual "Women For Women 5k and 10k" race in Lake Worth on May 13th. Race organizer and PBRR Past President Iva Grady was instrumental in arranging for this generous donation. Shown in the photograph are Mark Nosacka, CEO of Good Samaritan Medical Center, Dave Masterson, PBRR President,  and Joe Chase, Gunster.
Palm Beach Roadrunners thanks the Chamber of Commerce for this wonderful donation. Each year, PBRR sends young runners from local middle and high schools to Warrior Run Camp in Central Florida.
Similar to last year, a special Awards Night will take place on Wednesday, June 21st at 6:30 pm. We have use of the Auditorium/Cafeteria at Cardinal Newman High School in West Palm Beach, nestled between Palm Beach Lakes Blvd and Okeechobee Blvd.
Please join us as we recognize our local runners and send them off to an exciting week of summer camp fun and training! This event will last approximately one hour.